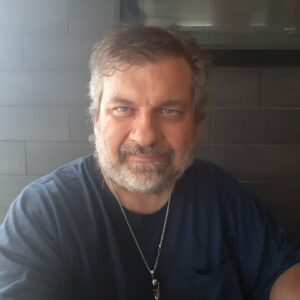 The poems throughout this website were written to be a true and accurate account of my life.  I've even gone back to some of my earlier work and slightly changed the wording and content to increase accuracy and readability.  I found this important to do so because of the increasing popularity of my writings, and overall sloppiness when I first started to produce work.
It's important to understand the progression of my illness when reading my poetry.  The delusions and hallucinations where present throughout my twenties, and I didn't start recovering until my early 30's (I am now 44 years of age).  My illness has changed over the course of time, and it is important to understand that when reading these works.
I recently made some major changes to the overall design, feel and intent of the website.  I changed the color scheme, title, subtitle and opening content.   I also deleted a lot of negative content, much of it directed at disability services, and changed the overall tone of voice.  I think this provides an overall more pleasant and positive feel to the website.
Currently I work full time as a delivery driver and entrepreneur, and write during my off time. I am currently able to live a relatively "normal" life, but my past still haunts me and their are still wounds from the trauma I've endured.  I think one way I cope is by trying to write and rationalize the things I have experienced in the past to better understand myself in the present.
I have worked as a peer support specialist, and am certified by the State of Ohio in this manner.  I taught computer classes for years but left due to stressful work conditions.  Working there helped me realize the various ways mental illness manifests itself. It was a useful, but oftentimes stressful, resource to better understand my condition.
I will continue to update my poetry blog on a monthly basis, so come back for additional content as I produce it.  Thank you for visiting!
If you need rights to use my works (which I usually grant) or something else you can contact me at this email:  schizophreniapoetry@gmail.com